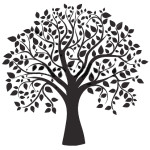 Action Alerts & Updates
We continue to track several tree removal permits, demolition requests and zoning hearings. We also have filed complaints when developers have not provided adequate tree protection during zoning, demolition and construction.Now the County has enacted some changes to its oversight of Heritage Oaks and Significant Trees.Learn more about our efforts at 671 Menlo Oaks and 799 Berkeley.
Sparks Outcry.
This article in the Country Almanac, posted June 3rd, is something MOTA helped call to the attention of the media. At the bottom of the article you can post your comments. Planned Felling Of Heritage Trees

Menlo Oaks Tree Advocacy Group
Several neighbors have formed Menlo Oaks Tree Advocacy (MOTA) to communicate, educate and work with residents and the County on behalf of the significant old-growth and heritage trees in Menlo Oaks. Working with Menlo Oaks neighborhood association, MODA, we welcome your participation. Please contact us or MODA with your ideas and suggestions.
Landscaping Around California Native Oaks
This downloadable PDF from the Santa Clara Chapter of the California Native Plant Society is worth viewing, particularly if you want to learn more about how to care for your Oaks.

Working With The County
MOTA also plans to advocate with San Mateo County Planning & Building Department to improve and enforce the current regulations that prohibit destroying a significant tree unless it is diseased or a safety hazard. MOTA's goal is to ensure that our trees receive the protection they need and deserve.


Our Trees As Assets
Our trees keep the neighborhood vibrant and property values high. They are part of our indigenous landscape and have grown in our neighborhood for many years – in some cases for centuries. Significant old-growth and heritage trees are well established and face far fewer dangers from the drought. Check out this interesting information about our trees as assets.